Well, as I already have said in my last post, there is only one version each of the Brunswick foot and horse artillery from the Perries. I really couldn't decide which I wanted to have twice, so I went for a conversion instead. I took two English gunners in fatigues and painted them in Brunswick colors (well, black really) and also did a conversion of two light infantrymen – their uniform is not so different from the artillery, and I pressed them into duty giving them tools (and limbs) from the Victrix artillery box.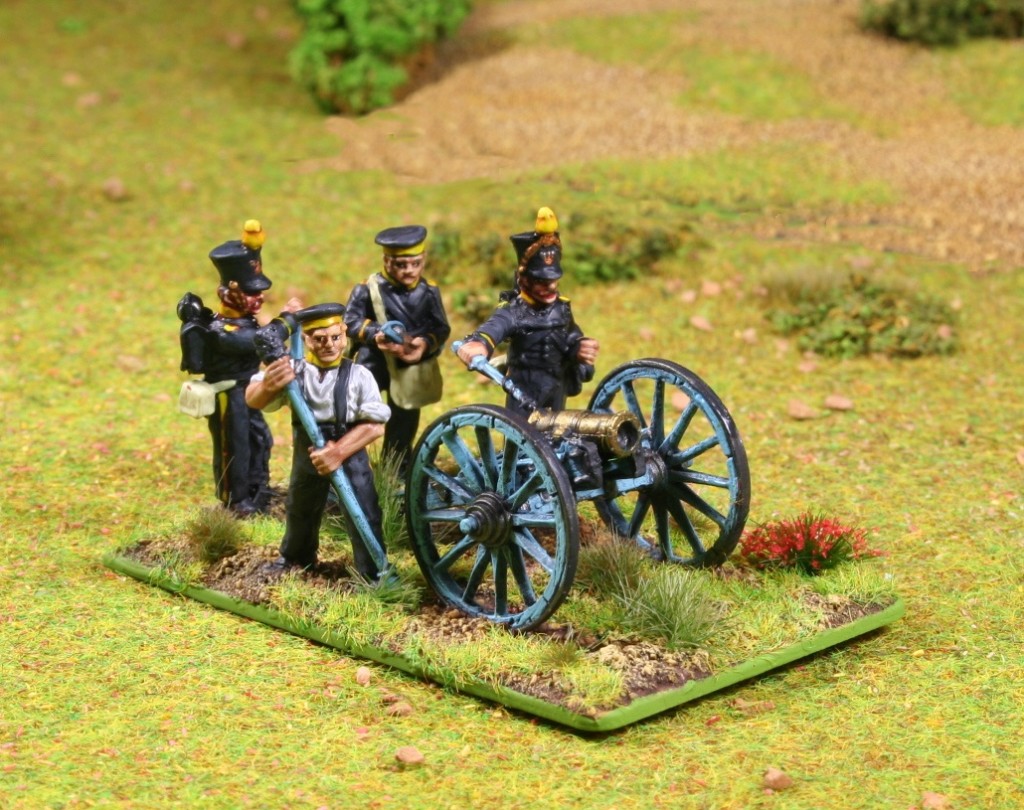 I have to say I like the result, and I'm quite happy that I have now three entirely different artillery pieces. As you can see, I also made this one into a howitzer – again the barell is from the Victrix-box (drilled by me for better effect).
Here now is the entire battery in all its (black) splendour. As you can see, I have also finished the second additional skirmisher base that this army is entitled to.

And as a parting shot a photo from the front.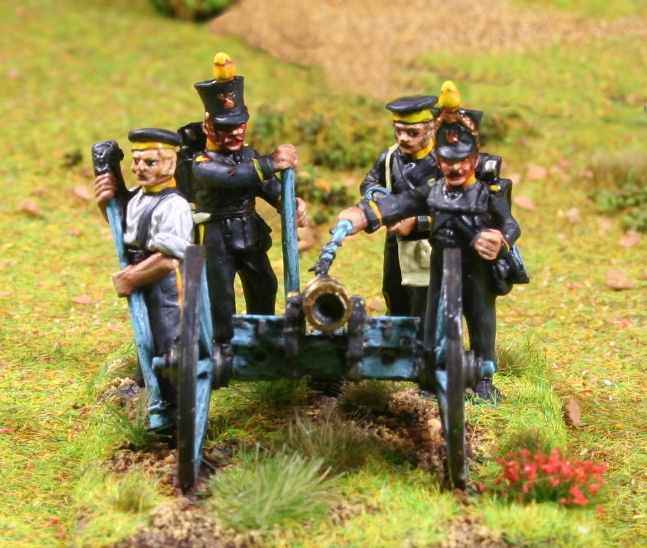 Yes, I see it myself, I really have to buy a new varnish. This one really turned out much to shiny. If transformed into a contemporary painting, the varnish doesn't show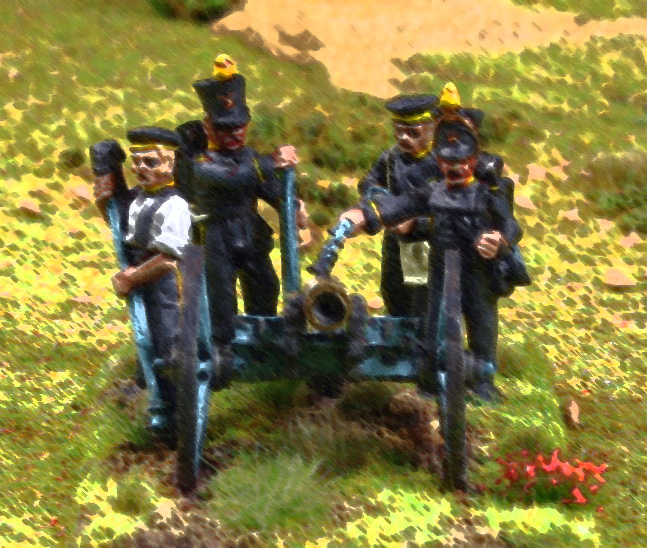 Have a nice weekend, and thanks for dropping by.