Yes, it was quiet around here. Too quiet indeed. But not in my painting cellar I can assure you, because there was feverish activity. Only a few days left and a big battle will take place, one which will see many figures of mine and which I'm very much looking forward to. Firstly it surely will be a great event all by itself. But it also is a big premiere for a lot of the figures involved. AND the figures involved are not your everday figures – at least not for me.
About 20 years ago I only painted 1/72 plastics and even if painting was among my favorite activities then I actually didn't do it very often. You know – smelly humbrol colours that required braincell-killing chemicals to clean your brushes and provided great oppertunities to cover yourself in funny colors every time one of the paintpot-lids stuck to the pot and when confronted with a screwdriver would at first not move at all and than all at once… Well, you get the idea. Then two things happened: I was introduced to painting with acrylics by a long out of press booklet from a long out of business company (Hobby Products – whose miniature-range is now owned by Black Hat I  believe) AND I've discovered Wargames Foundry and it's 28mm Romans in an also sadly long gone miniature shop in Augsburg, Germany. Of course the Romans were sculpted by the Perries, and of course I stuck with them.
The strange thing is that although since then I had bought many more Romans (first only from Foundry, but later also from Warlord Games) both painted and unpainted (I actually painted quite a lot of them myself), I really did not game with them. I now have many much newer armies which I've already campaigned with comparablyoften, but apart from the odd appearance as a DBA army and two DBMM240 battles with only a small part of the army involved my imperial Roman force only grew and grew and has not yet left its tents.
Many units were only partially finished, many of the figures were not based or varnished – things I had worked on for the last weeks and that is why it was so quiet around here. It simply is not fun to write twice a week "I have varnished and painted 5 figures". In my one year blogging history I have discovered that I'm the "finished unit" or even "finished project" type.  There are two or three units that are not finished yet and hopefully will be finished one of theses days, but I don't want to wait any longer to show them. So here they are.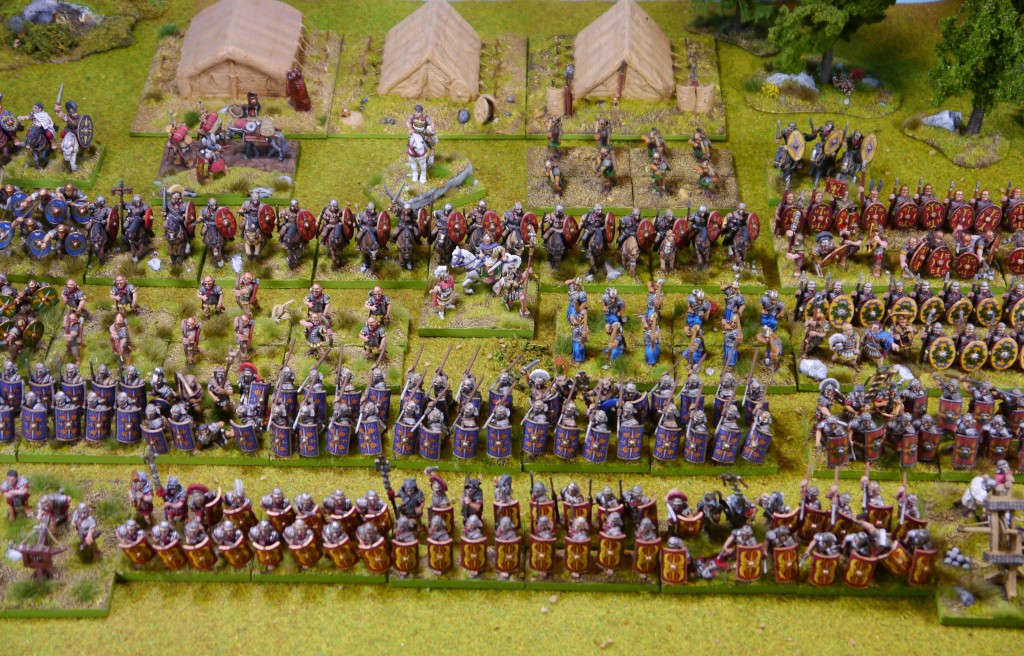 The big man in command: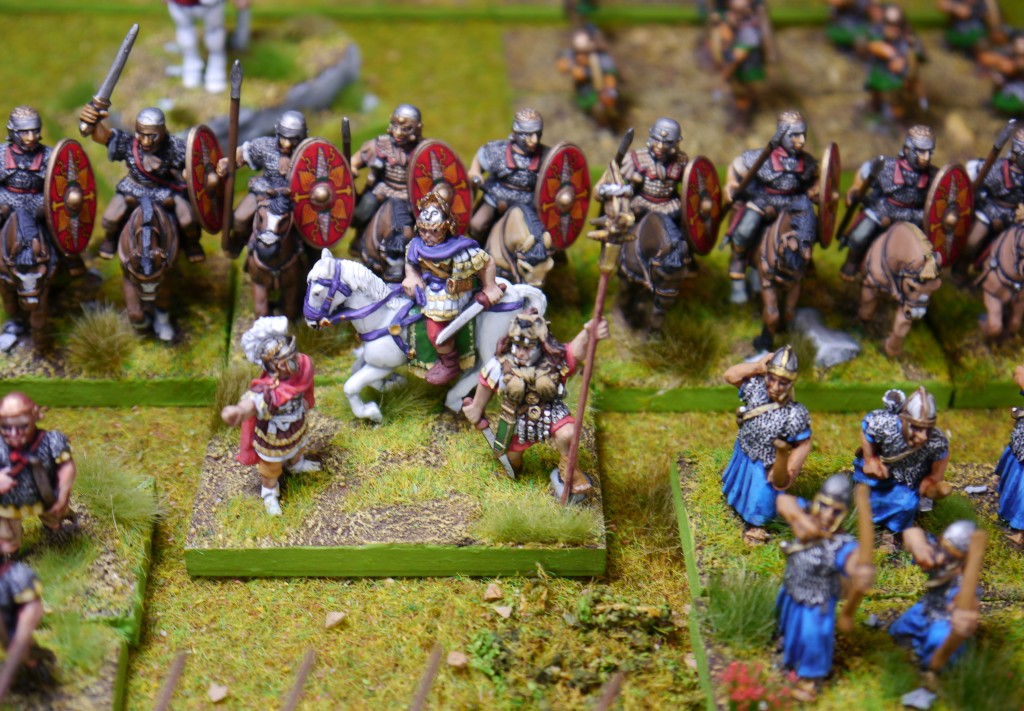 The right wing…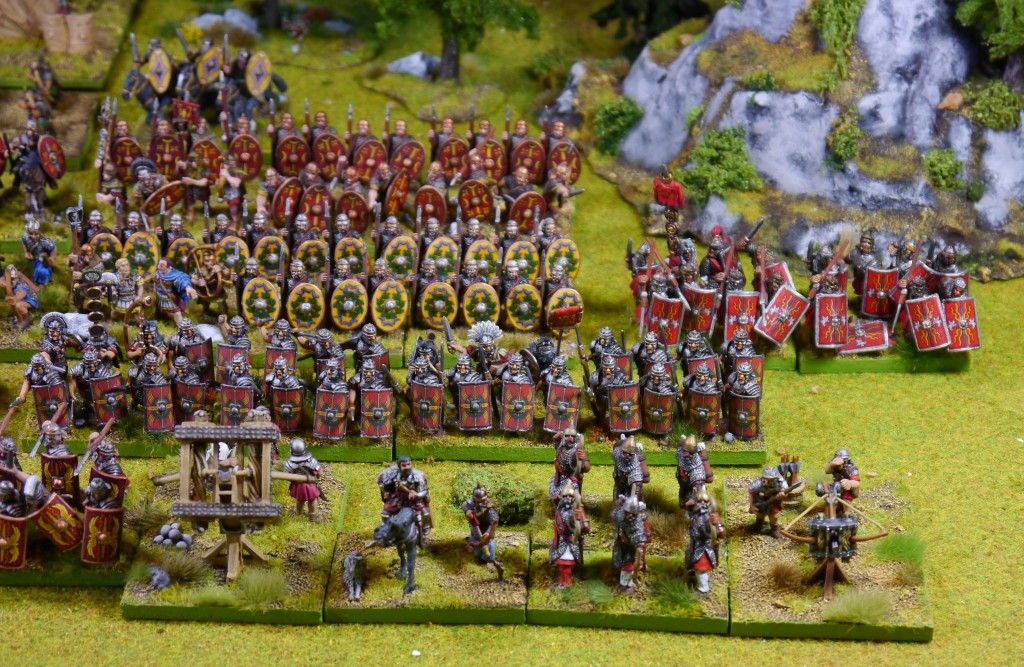 …and the left wing.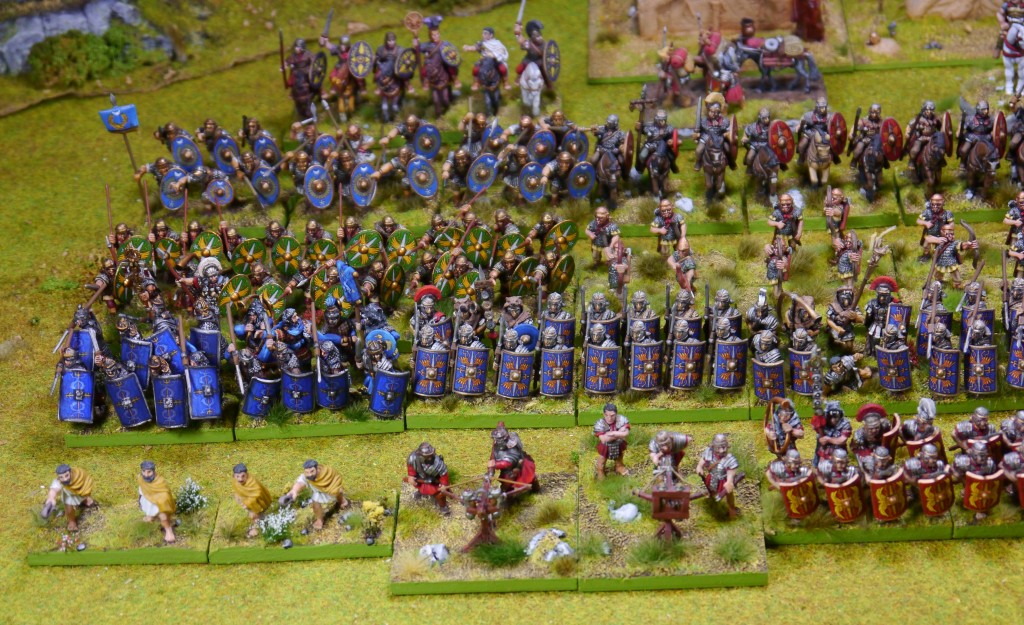 The general waiting to give the signal.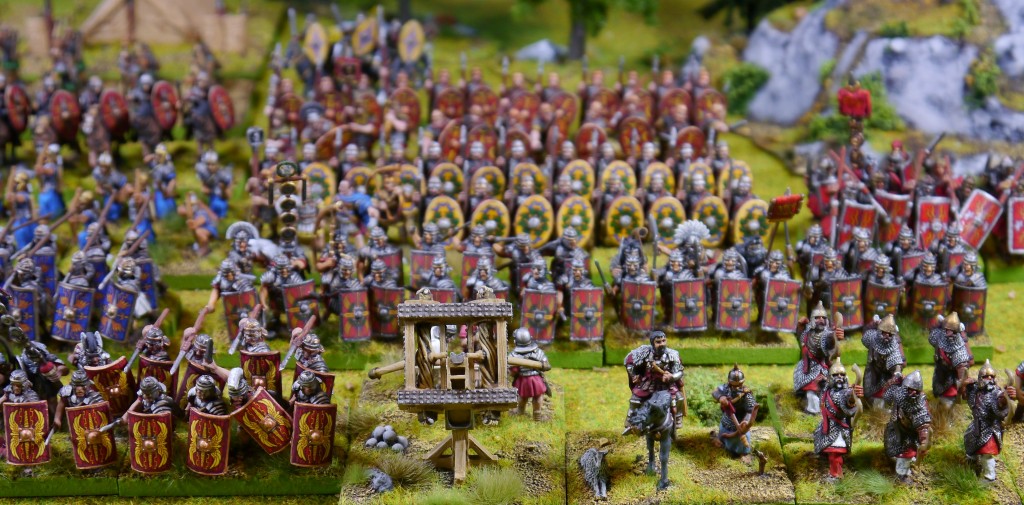 And finally, last but defnitly not least, the first Perry figure I've ever painted, now signed by both hobby-giants.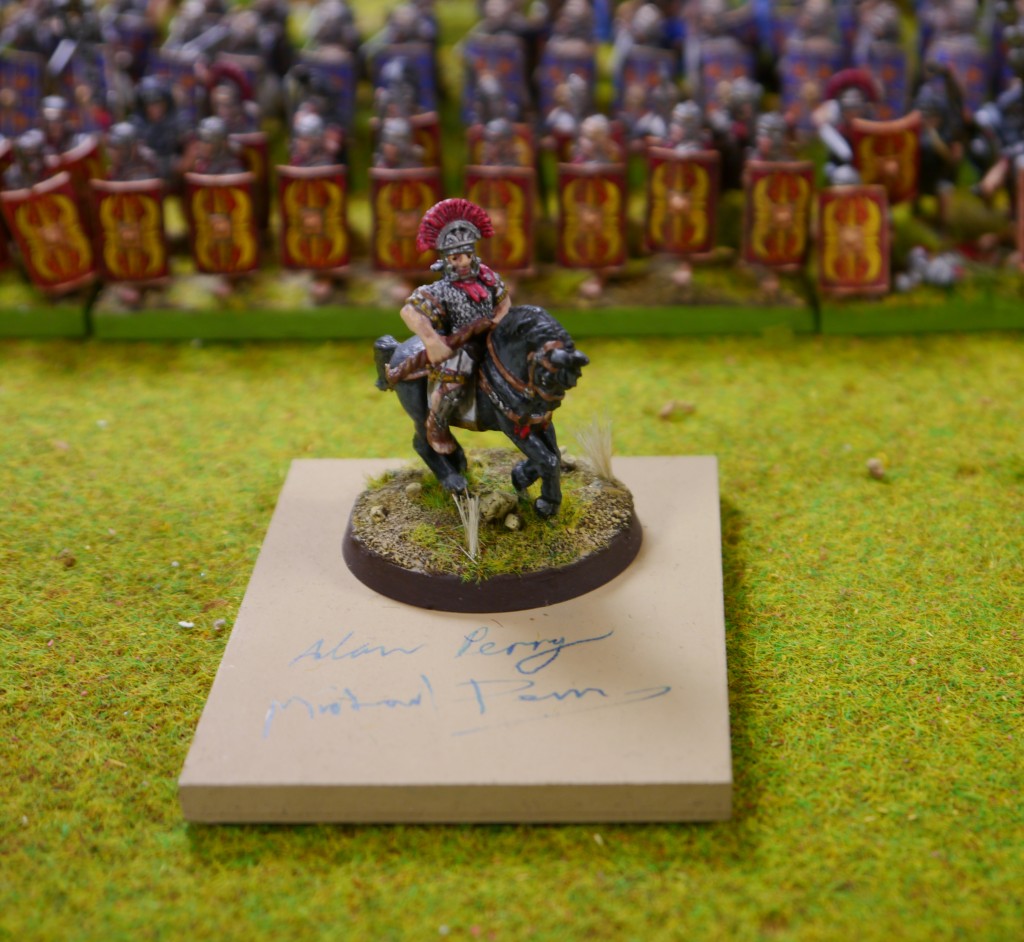 I'll keep you informed about the battle, you may expect a big battle-report. Have a good time until then, thanks for dropping by,
Tobi