The time since the last post has been very busy. Important family events cast their shadows ahead, and so I have decided to limit the number of my ongoing and planed hobby projects – which seemed to be legion. In the process I "downsized" a few armies, that were originially intended for DBMM or FOG projects and shrunk them to DBA (or SAGA) size, selling all of the other figures I don't need any more (well, you got me there – not all, but many). That way I litterally sold hundreds of figures these last days, and while I still own more figures than I can't possibly paint before other, more interesting figures are released, I shipped out at least ten kilos of metal. Now I feel relieved and I also feel a renewed sense of focus – which won't last long. So I'll enjoy it while it lasts.
Apart from sorting, bundling, fotographing and packing figures I also build some houses. In the SAGA forum I have discussed the idea of how this great rulesystem can be adapted to the age of crusades (see http://studiotomahawk.freeforums.org/viewtopic.php?f=13&t=371), and while I already have a lot of figures for this era (which, as you already have guessed, need to be based) I still need some more scenery. Following to the new sense of focus I decided to use what I have, and so I used some mediteranean houses which I bought at ebay some time ago (first picture, without roof) and built some extensions to them (second and third picture). Here you can see the process: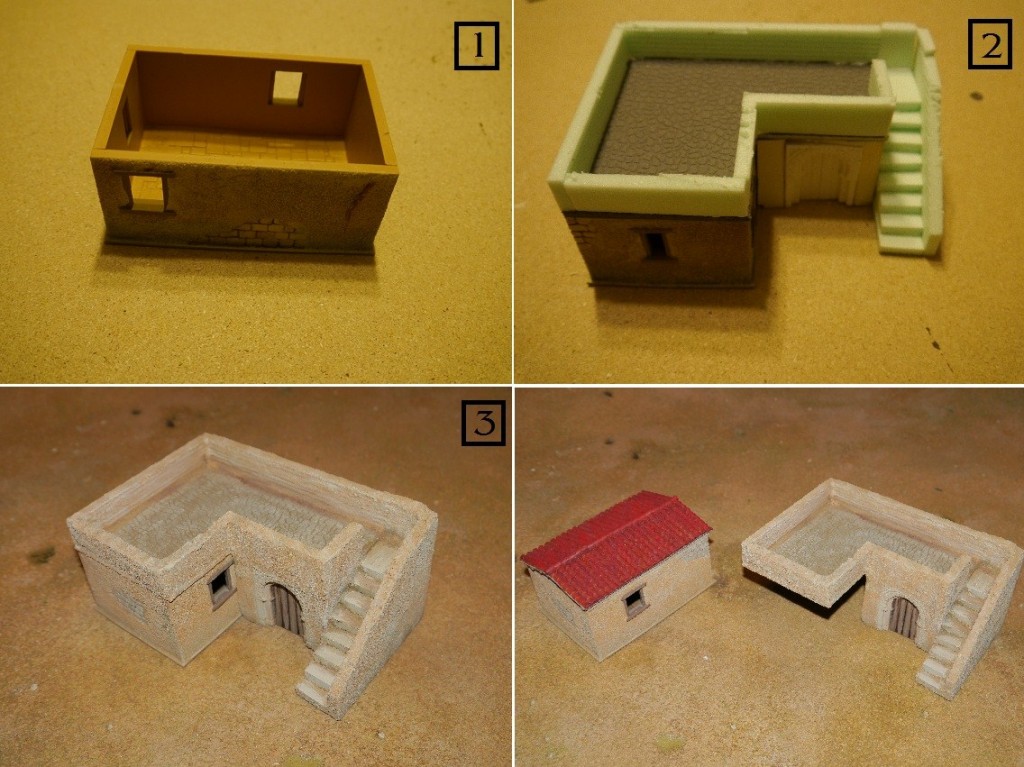 I did a similar conversion with another house, now I can use the same houses as well for a napoleonic setting in the peninsular war and a crusade scenario. I like the result and did some test-shots to see how it works.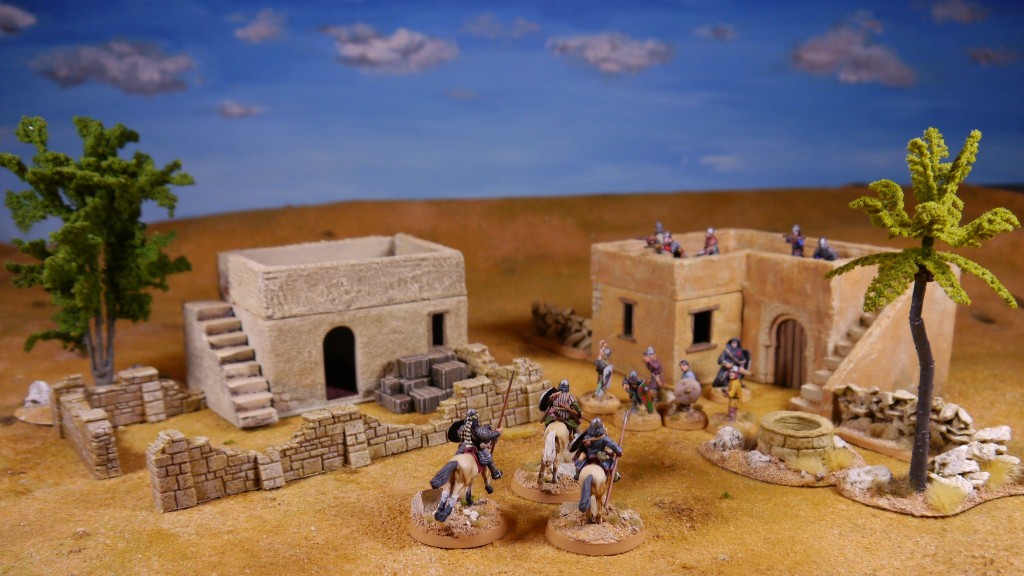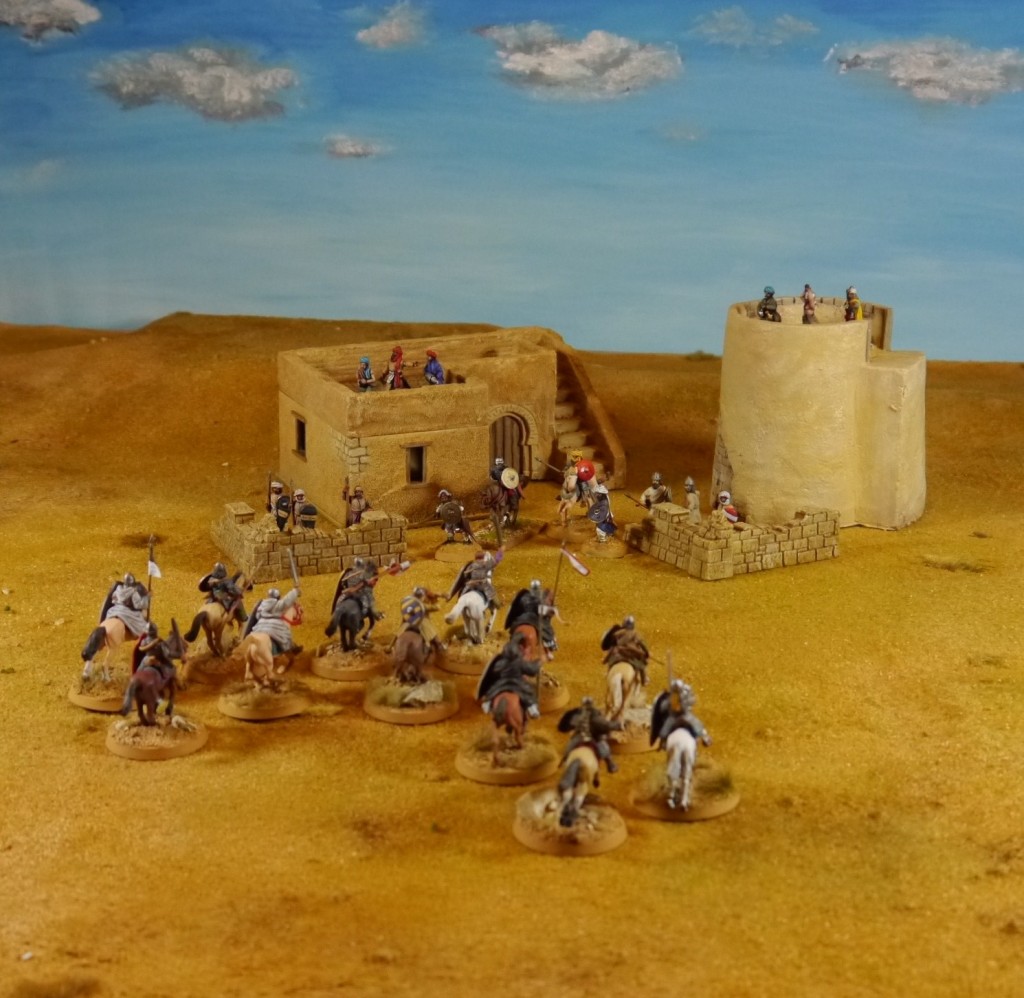 Now I'm going to test the rule modifications I have proposed in the forum. I like SAGA were much – in fact I have played it at our local club at the weekend, and I'm still fascinated how so simple a ruleset can turn out to be so interesting. With the adaption to the crusades as one of my favorite wargame areas I'm sure I'll like it even better.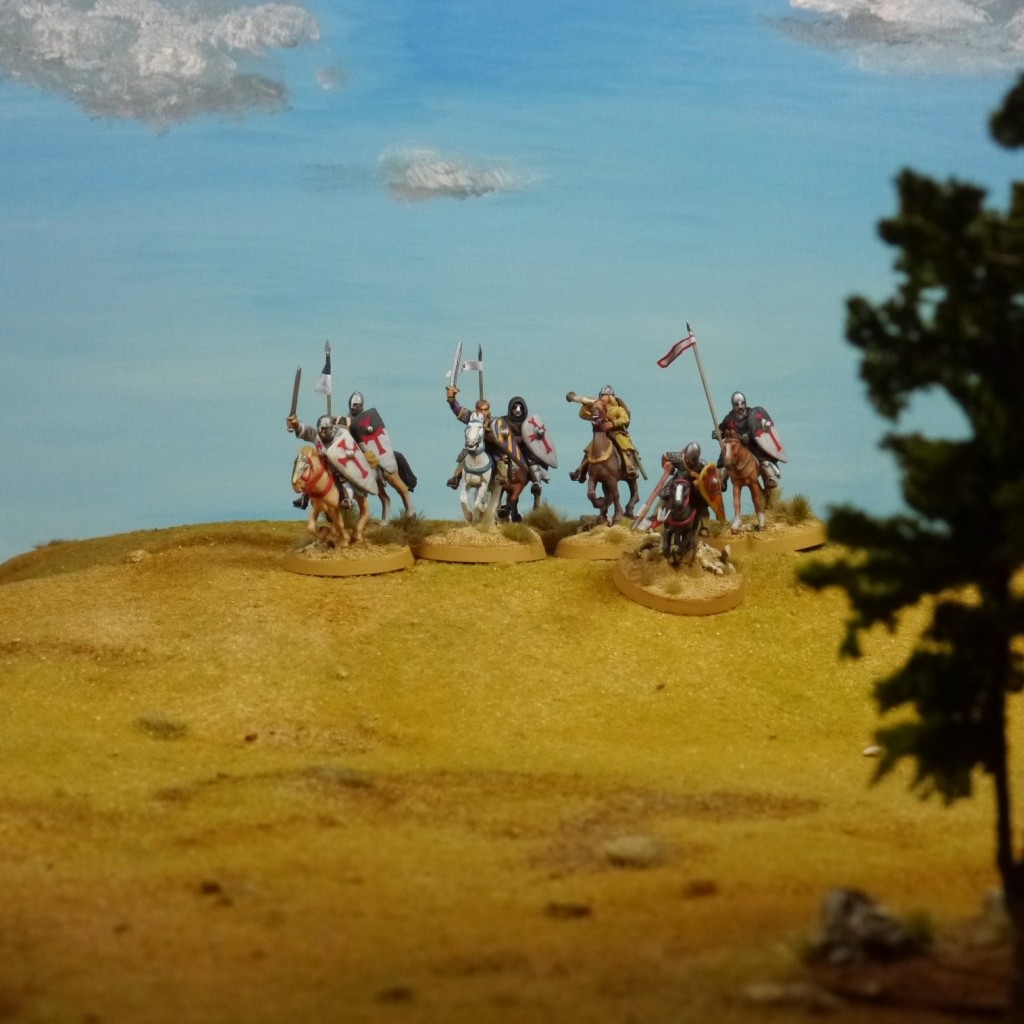 Also on my table is the finished heavy cavalry option for the napoleonic French Lasalle army ready to be based. Well, so much for focus. Flip flap, says the butterfly. Have a nice week.