Hello everyone,
now this took longer than I had intended. I had to go on a business trip for several days, and that did capsize my shedule. Anyway, now the sixth regiment of my army is ready. As you can see from the last but one blog, the 28th is something of a joker unit. Since it was the only unit that fought in the Waterloo campaign maintaining their peninsular uniform, it can (and will) be equally well used in both theatres of war.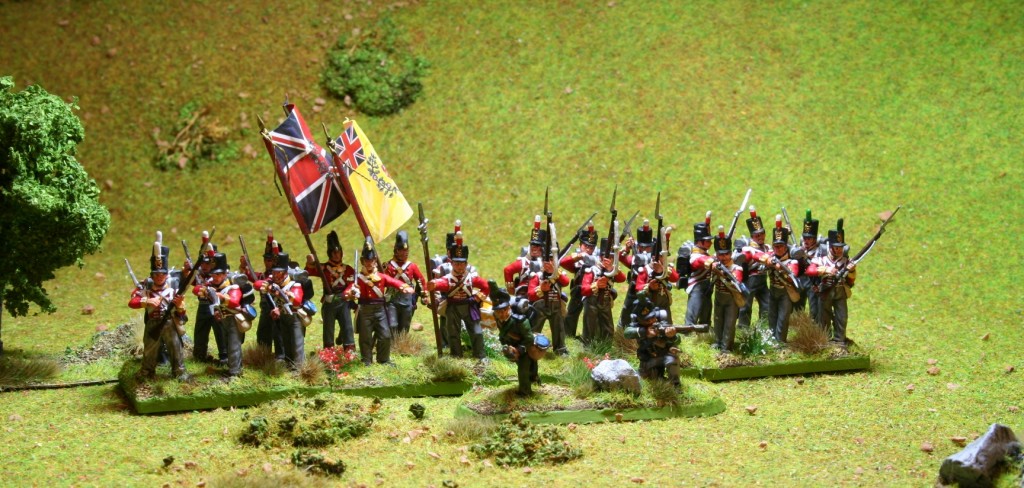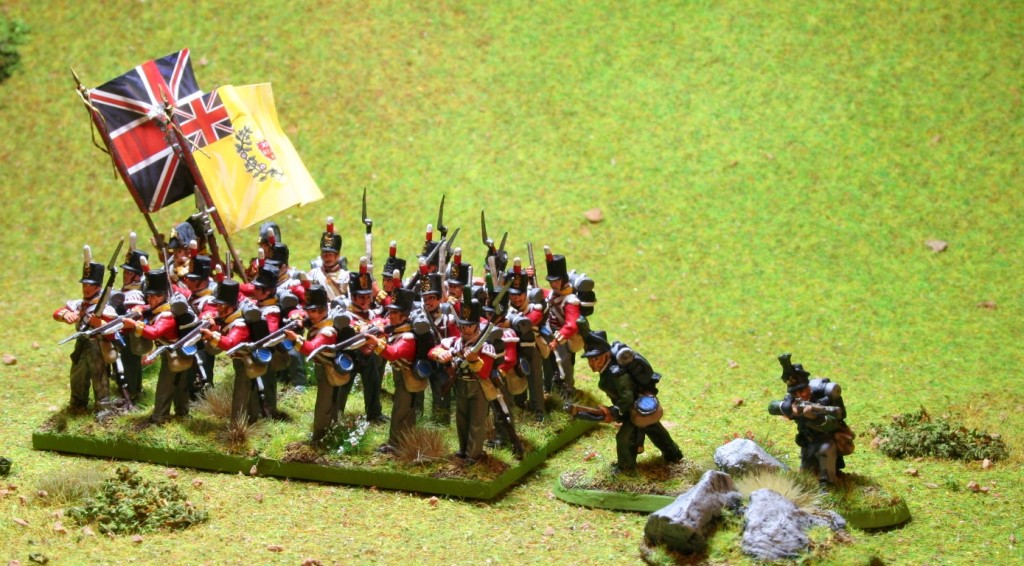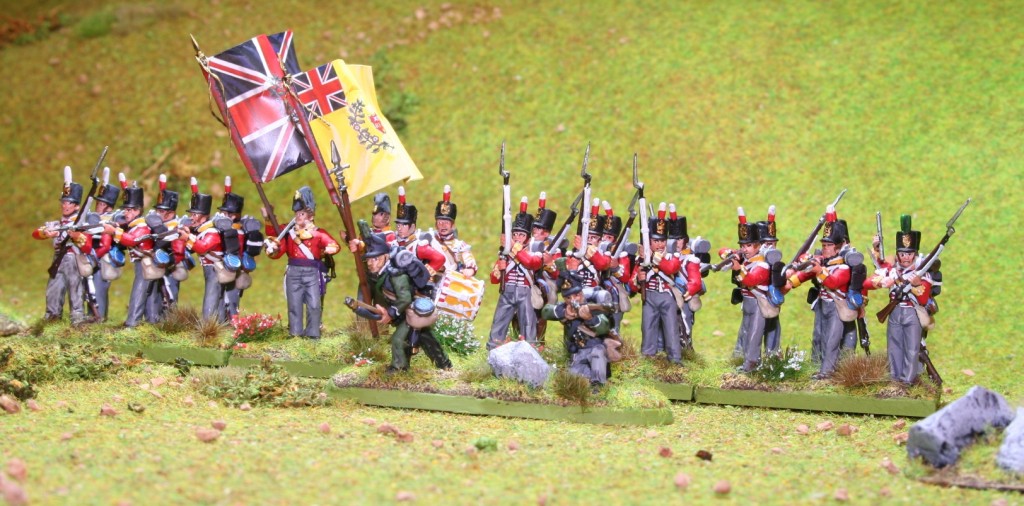 As with the other units, again many of the figures were from the akquired collection, I "only" had to rebase them, add some figures and do some head-swaps (this time the other way round – removing the Belgish Shakos). They are not a work of art, but I quite like their appearance. As for the colors, this time I used one of the colors that come with the perry plastic miniatures. Alas I had to overpaint it a bit and especially had to adjust the regimental shield with the right numeral.
Now only two units of infantry, a unit of artillery and the high command are missing – as well as some more skirmisher bases. After that I'm going to have to decide what additional selection I'll use. With Lasalle, an army consists of the core army (for the British that is 6 infantry batallions – 8 if the player is the attacker – and a battery) and additional selections. These can be organic (meaning they are deployed simultaniously with the core army), reserve (they will enter the battlefield with some delay) or alied. With the British, the alied choice seems to be an elegant one – because it can be used in both theaters of war. So I think I'm deciding on the black Brunswickers. They are an interesting army and shoul be easy to paint as well.
I'll be off to buy some more black then. Wish you all a beautiful weekend and thanks again for dropping by.