The new camera has not yet arrived, but I've managed to take some pictures anyway with an older  machine. Yet the focus of this article is not the British artillery or the high command, not even the last missing regiment – all of them are completed but I want to show them off with (hopefully) better quality photos as soon as the new camera has arrived.
What I want to show instead is the new gaming mat for my 1,5m * 2,4m table. As I have built gaming mats bevore it wasn't actually a new experience, but to built a mat in this size was still very challing. I have also written a tutorial how I did it, but I wrote it in German: http://www.ulmer-strategen.de/Spieltisch-Matte.htm
If there is sufficient interest I'm going to translate it – so if you are interested in an English tutorial please let me know.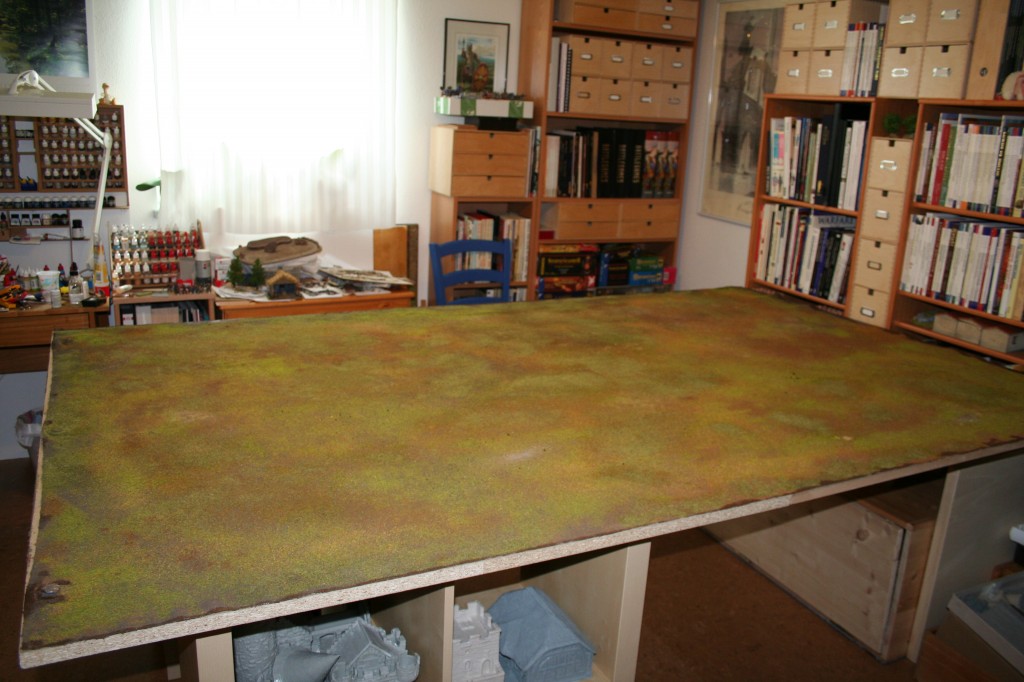 In order to bring the new gaming table to life I have placed on it everything that is completed of my British army. It seems the table should not be much smaller…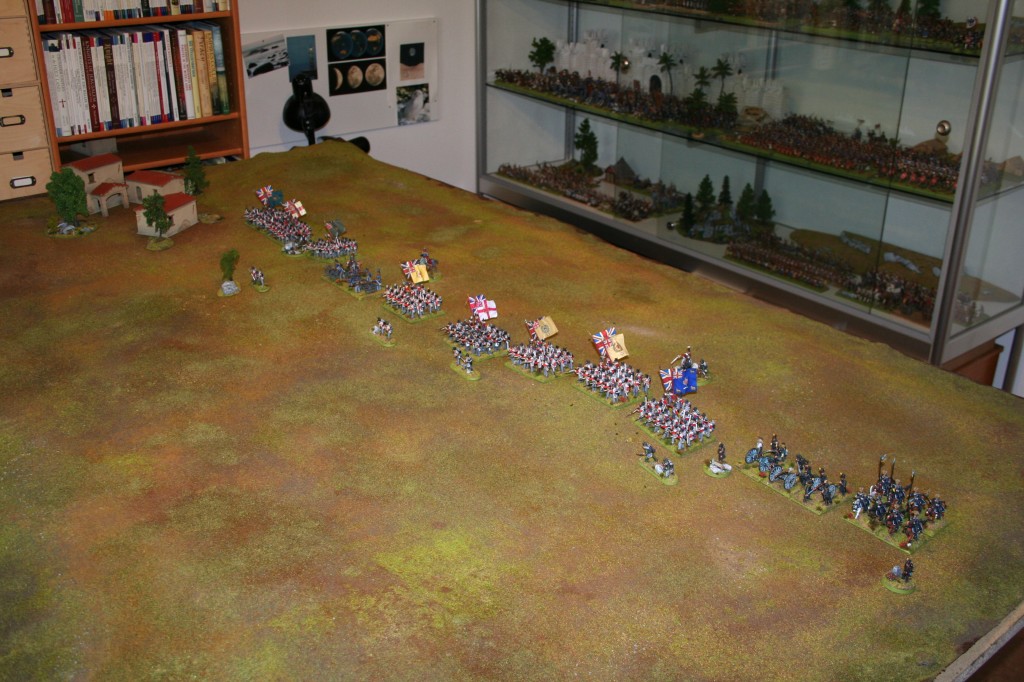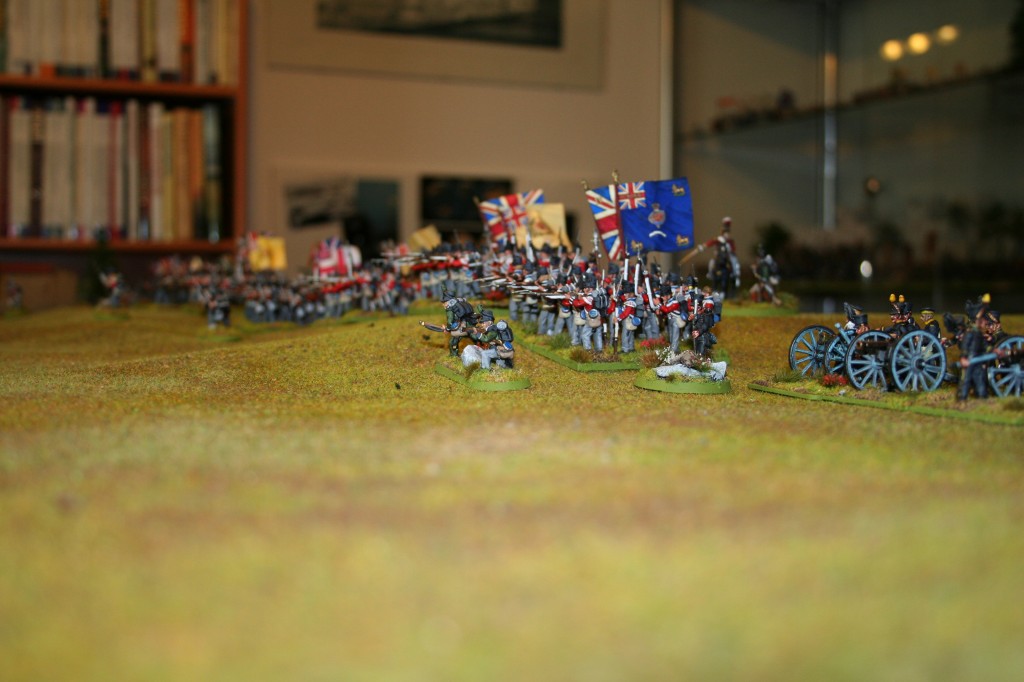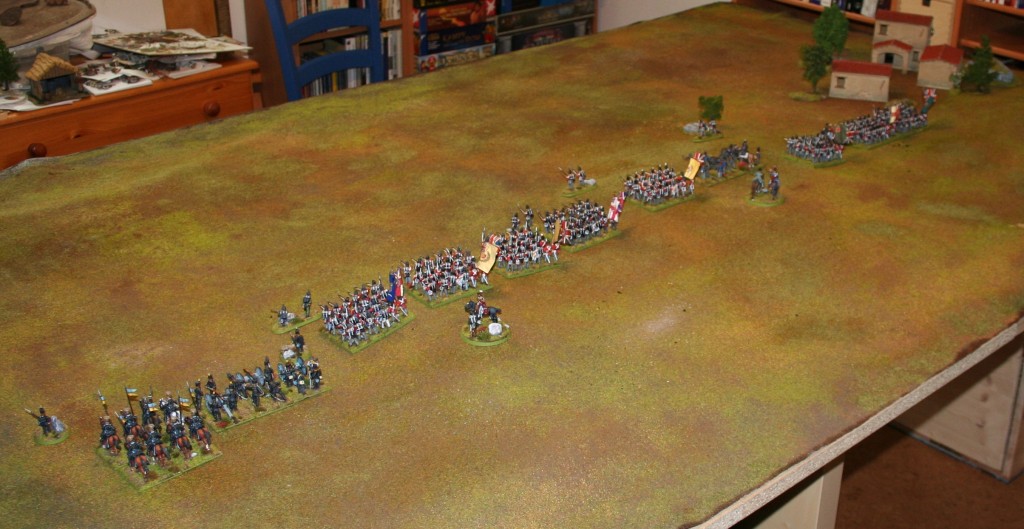 Have a nice weekend!