Well, it is about time for some news – I know. But I had to paint a sky, and that took some time. OK, let's tell this one by one. First I've painted some beautiful Grand Manner buildings to act as scenery.
The buidlings are really exemplary – well defined, well proportioned and a breeze to paint. The little stone walls in front are my own design by the way, assembled with little stones on GW biker-bases. Back to the point – I took some pictures but wasn't so happy with the calendar-background.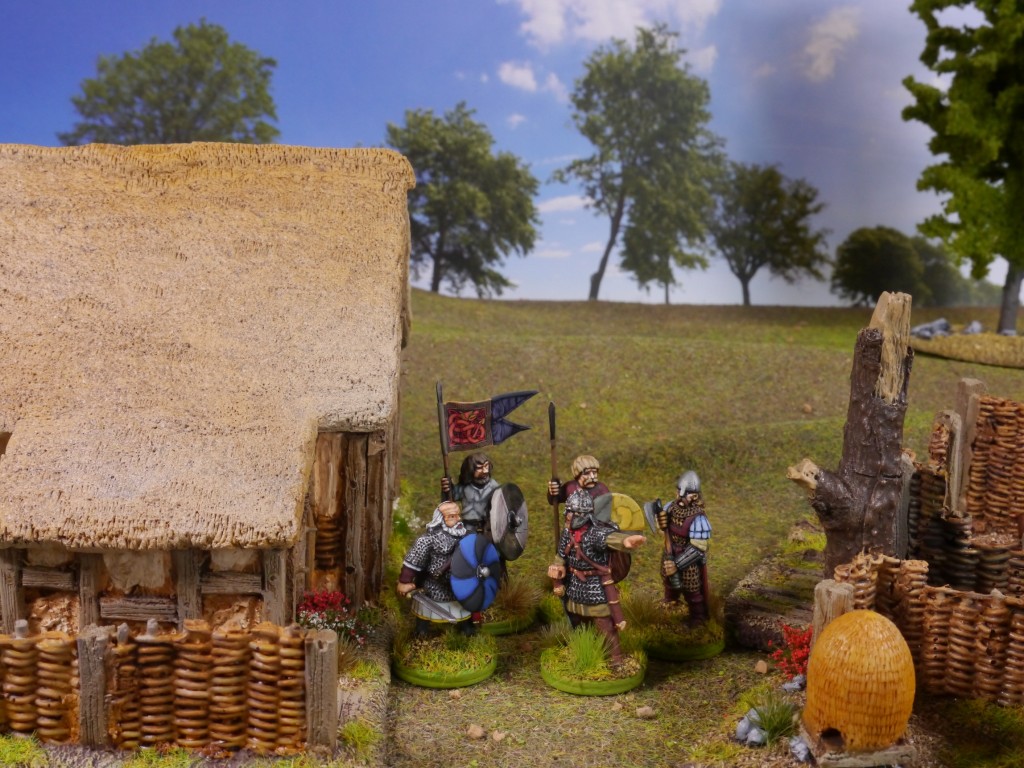 What I wanted was simply a large piece of sky, but I couldn't find a fitting poster or calendar-picture. So I sat down, took some oilcolors and painted a sky.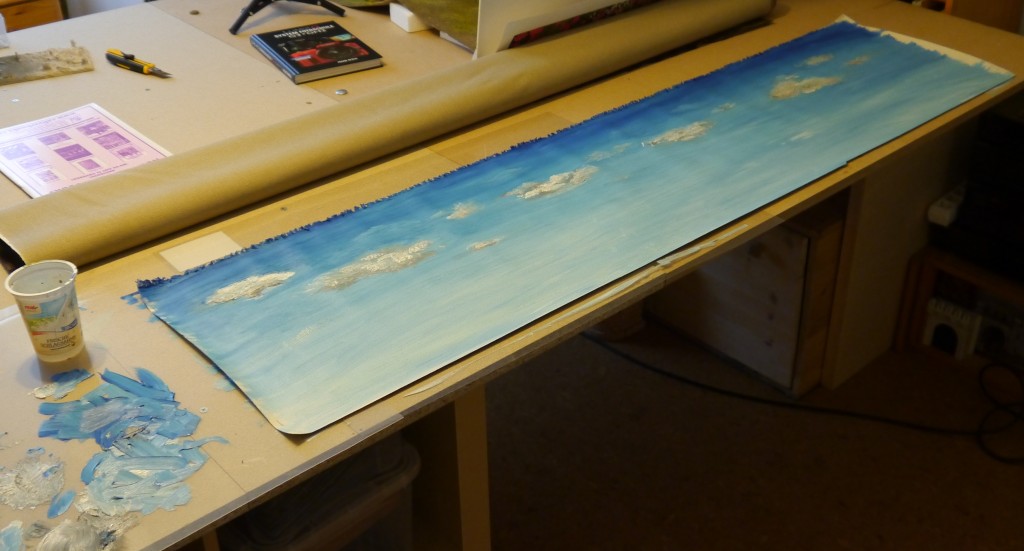 The process of painting with oilcolors was very pleasant, the only problem was the enduring smell and the fact that the sky needed the better part of a week to dry up (same outside these days I'm afraid – the summer is quite apparently over). Today the canvas was reasonable dry, and so I fixed it on two stakes and attached them to my gaming table.
And voilà, that's how it looks on the front. Of course the sky will only be attached when I'm taking photos, but it can be rolled up (the bar holding the stakes apart and giving tension to the canvas is plastic and can quickly be removed) and won't be on the way when the battles are raging over the table.
I'm planning to use the scenery for a variety of periods – and for me it fits the bill:
At the moment on my painting table are some Ancients. This may sound as a severe case of the "wargaming butterfly syndrom", but it has a reasonable motive: I'm organizing a big DBA-Tournament in two weeks time and for this I need some armies to lend to others who don't own a 28mm DBA army or simply want to play with another army for a change. And since last time the army of Ptolomy was quite successfull, everybody now wants to play with successor armies. I have quite a lot of figures for this period, but some need to be finished – and that's what I'm doing right now.
Very best regards,
Tobi