Well, real life has been busy again, but I want to post a little update on my French project anyway. As you can see I made some progress with a complete new French regiment as well as a squadron of Carabiners.
In contrast to my British regiments here I did not want to replicate an historical unit. Indeed I composed it as a rather ragtag unit, giving it no battle honours whatsoever on its colors – so I can use it either as a recruit regiment for the peninsular theatre or as a battle-weary unit on any other battlefield.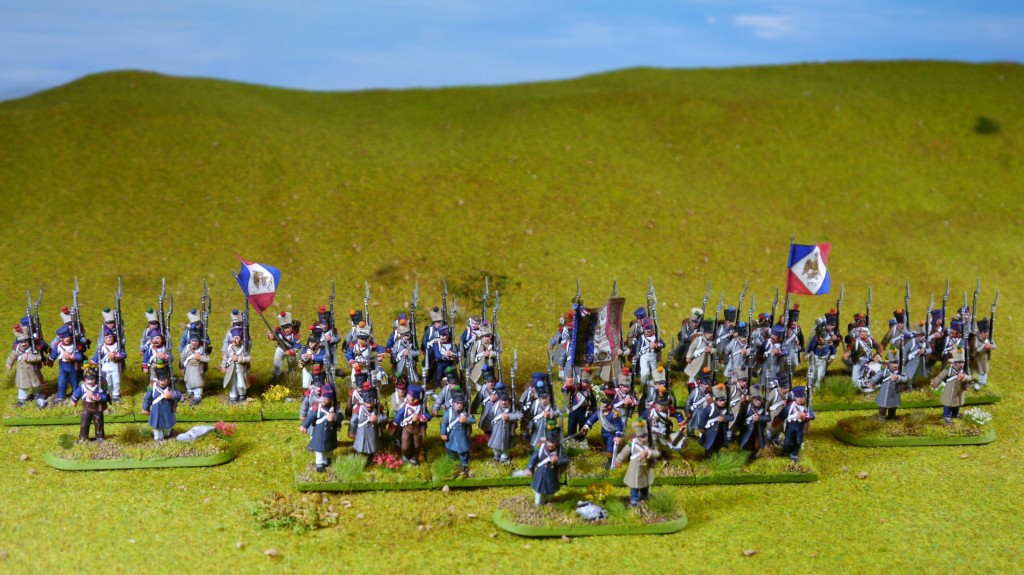 The second and third batallions carry an unofficial fanion, the second variant from GBM.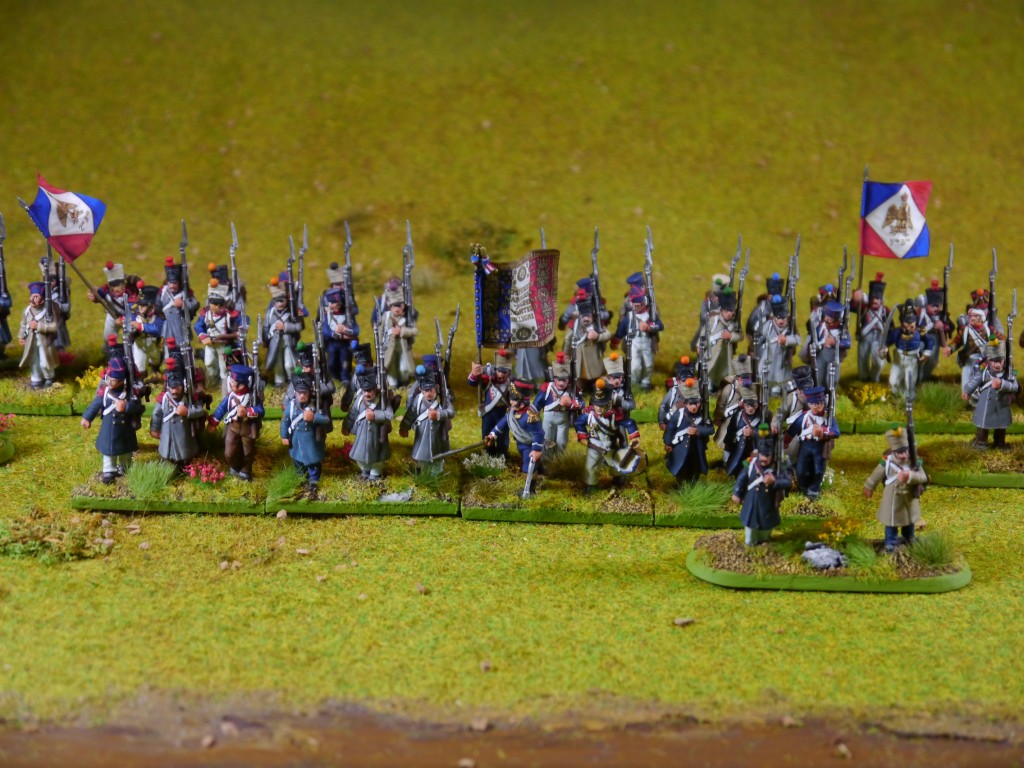 Last but not least here are the Carabiners. As you can see, I have decided on heavy cavalry as French selection for the Lasalle rules. The second heavy unit, a squadron of curassiers, are on my painting table right now.