This is very probably the last blog entry this year, so it is only adequate that the French have prepared to give New Year's Eve a fitting finale with a whiff of whatever. Yes, the French artillery is finally finished (with more than a little help from my friend Jim Bowen).
I hope you all had happy holidays and the Christmas tree was packed with hobby-related presents. for me it was a very nice Christmas, and the presents were generous – quite a lot of Perry Samurai and some fantastic books (more of which in another post). Now I'm trying to wrench a few hours of quiet painting from these tightly packed days. I'm working on some Napoleonic command vignettes, and I'm hoping to be able to show the result to you soon. By the way, just a little technical comment while on the subject of "showing": I have been asked to post bigger pictures. If you click on any picture it will be shown to you without the text around it. Just click on the picture again and it will be shown as big as your screen allows.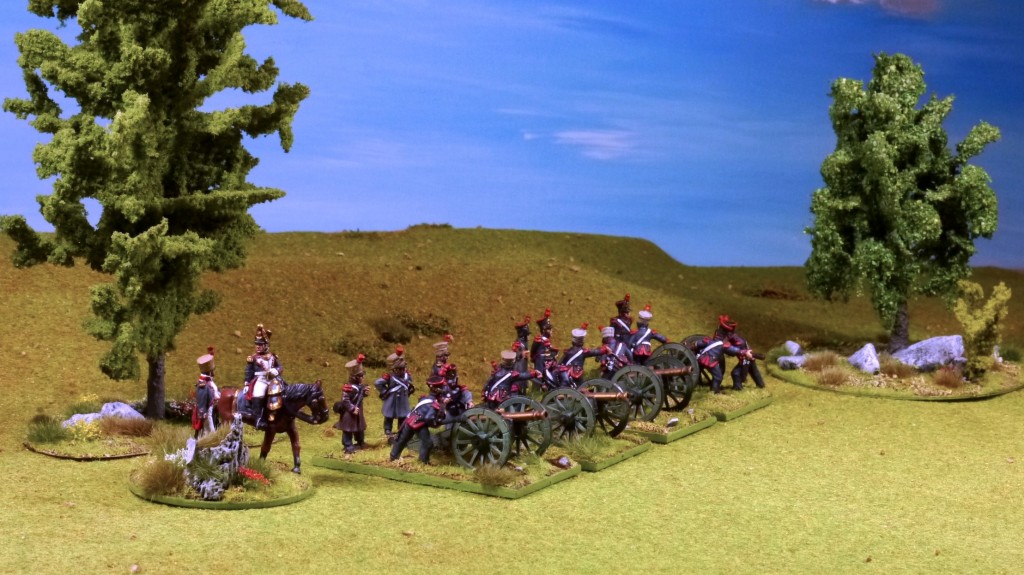 Now on to next years plans. As I've already written in my last blog, I won't be able to paint whole armies next year. So in accordance to this years resolution of "quantitative consolidation" (i.e. reducing the amount of lead-stock on hand), next years goal will be "qualitative consolidation" – that is finishing as many projects as possible with as little money spent as possible. The last addition is important because I've spent a lot this year – as well for the Napoleonic collections as on some "hired brushes". It was OK and given the amount of money I've earned with selling tons of lead I could afford it, but enough is enough and next year It will be me again who does all the painting.
So, that's it for new years resolutions. I'll keep you posted on the progress. I hope the new year will find you all in good health, thanks again for making this blog a little success. I'll see you next year. And now it's time to watch the clock…