What a long name for a regiment!  Well, anyway now the fifth regiment of the core army is finished. This week is quite busy and "real life" tends to interfere a lot, so it is just as well that I didn't have to amend much with this regiment (since it was part of the akquired collection of course). A few head-swaps, a little drybrushing and the usual rebasing – that's about all there was to do. So here it is in all its glory: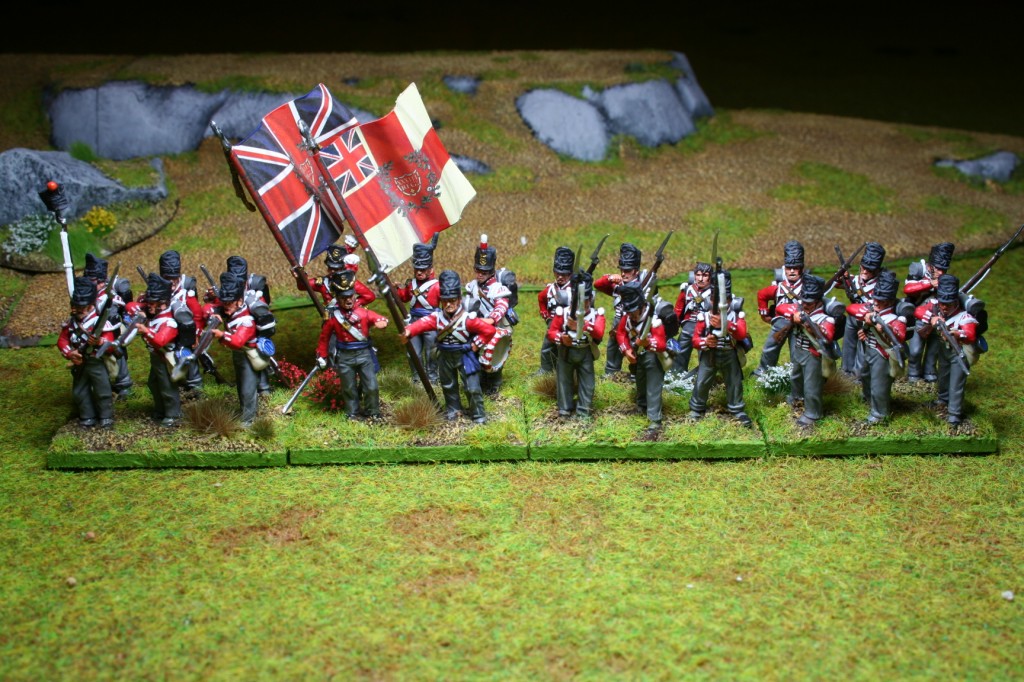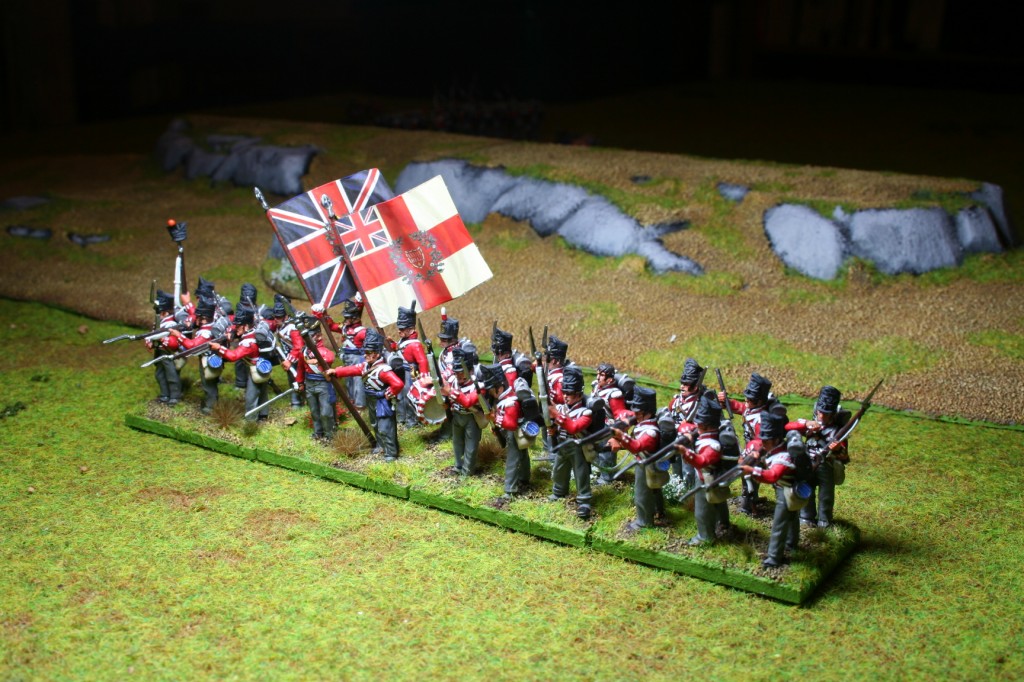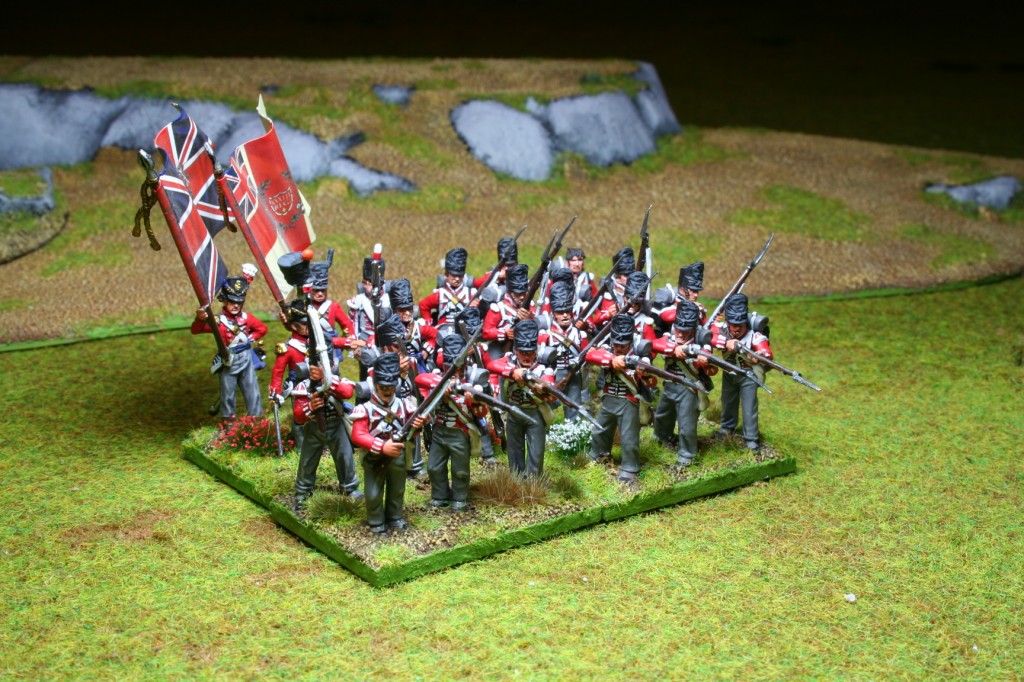 So where does this leave us? With five regiments finished there are three more missing. Let's take a look at my plan for the army: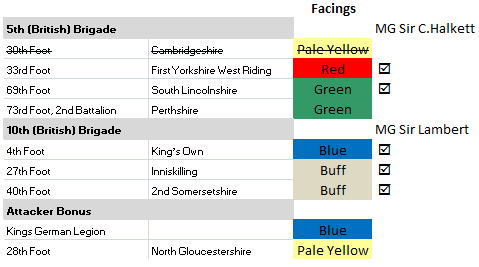 As you can see I have decided not to do the 30th Regiment and restrict the 5th Brigade to 3 Regiments. This way I have two Brigades with each three Regiments should the army defend. Should it attack, I have decided for a Regiment of the Kings German Legion and the 28th – the last one because it used the Peninsular Shakos at Waterloo and can therefore double for a (later) Peninsular project.
I hope to finish the 28th and another commander over the weekend. The 73rd and KGL have to wait until my parcel from the Perries arrives, because with both regiments the command bases are missing yet. In this parcel, too, will be the artillery. I have to admit I had also experimented with the Victrix artillery – but as much as like Steve (of LBM and Victrix fame), I really can't make friends with the style of the Victrix figures. So this will be a "all Perry" project then. Did I already mention I like those figures quite al lot?