I'm rather glad that writing more blog-entries wasn't one of my resolutions for the new year, because then I would have already broken it. With the other resolutions I'm on a good way, and I'm happy to report I didn't buy a single figure (painted or unpainted) until now. But I have made good use of the limited hobby time I have nowadays, and here I proudly present "the Black Duke" of Brunswick as well as his Leib-battalion.
The Soldiers were an ebay auction from last year. Some of them were painted to a great standard, others looked as if they had been transported through Europe in a tabacco box and had to be repainted.The command unit was painted by Jim Bowen.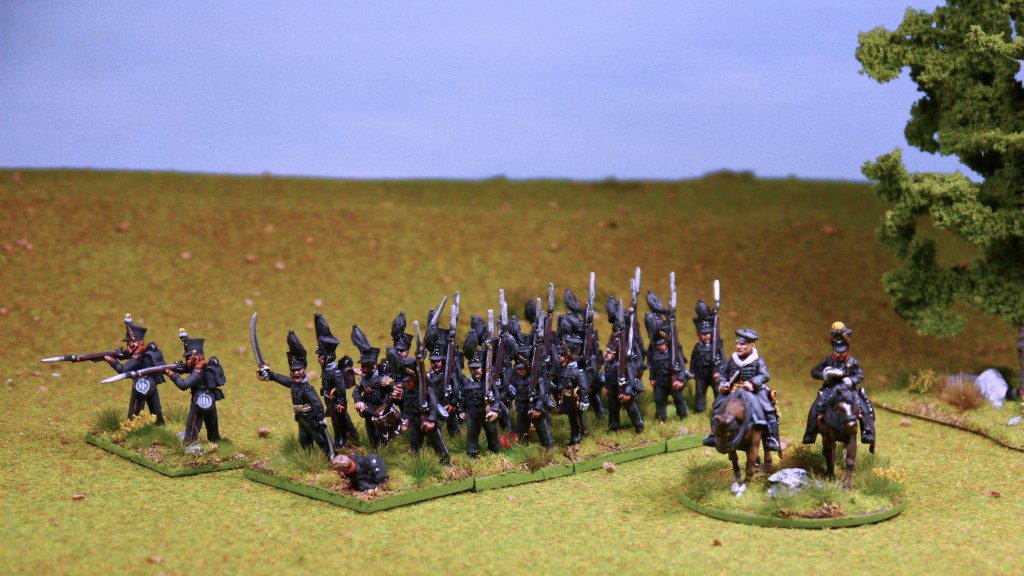 The Leib batallion didn't sport a flag while they fought for the British, so I have added no colours. The batallion will be the elite unit of my Lasalle Brunswick Division with the Duke as its general.
The officer riding along with the Duke commands a light batallion and was part of the good ebay figures. Judging from the painting style I would say he might have been painted by Dave Jarvis, but I can't say for sure since the seller I've bought the figures from couldn't remember who painted them.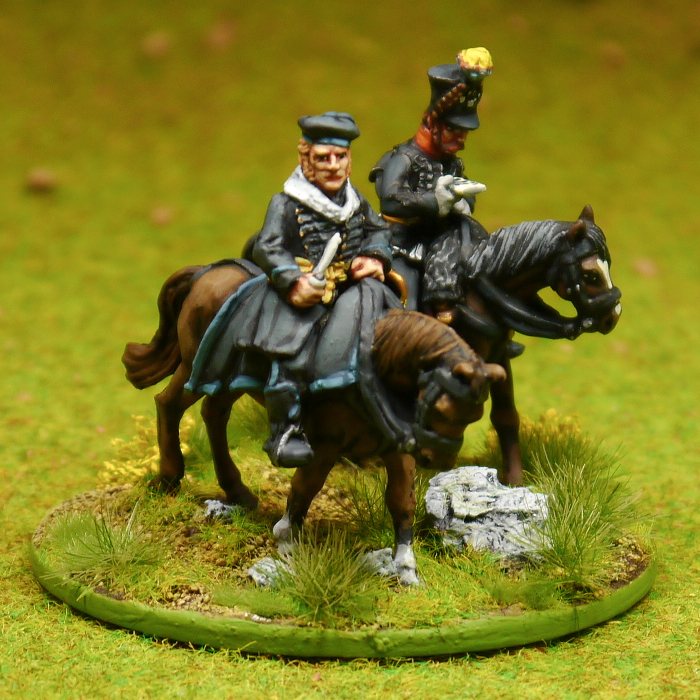 The Duke himself was painted by me, he's the second figure I have painted this year. Two mounted figures (4 points) is far away from the painting-ratio I once had, but I'll be lucky if I paint 10 points per month this year. Apart from that I have based a lot of figures which improves the ratio a lot.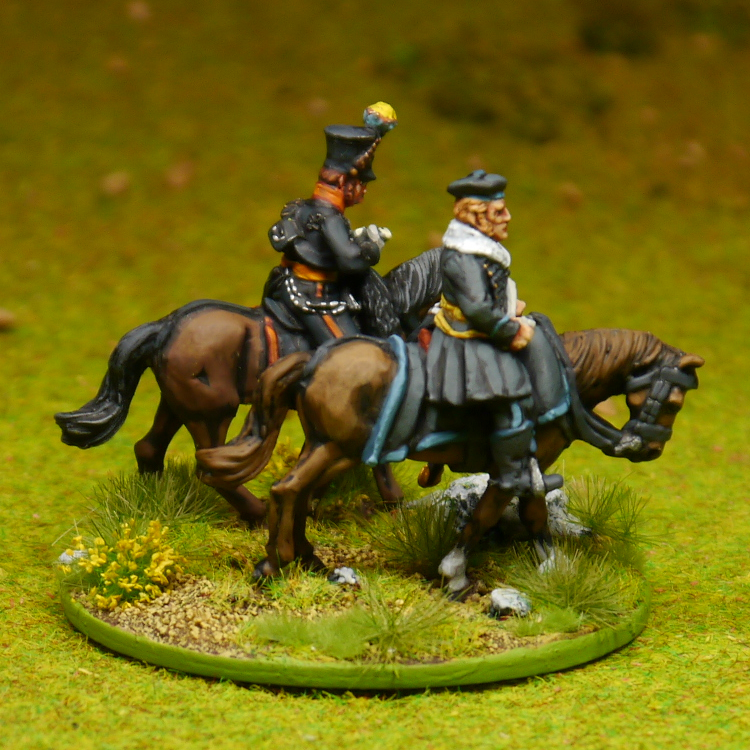 I really like the Brunswickers and I'm thinking about building the British light cavalry option with Brunswick cavalry, too. Well, I'll keep you posted. Thanks for your visit and have a nice week!